Funding, Grants & Awards
Detroit Makerspace Grows After School STEM Program with $250,000 Google Grant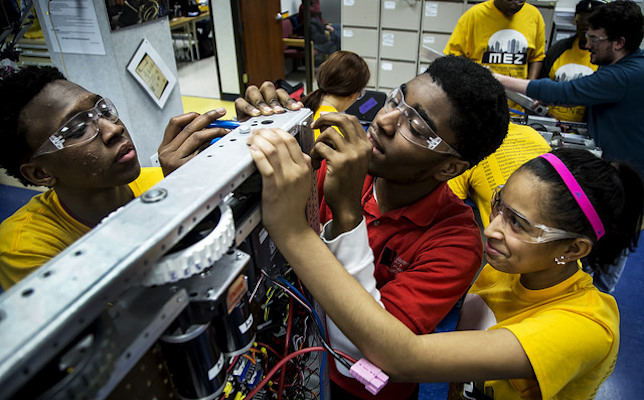 Students learn hands-on at the Michigan Engineering Zone. Image: University of Michigan.
More students in Detroit Public Schools will be participating in after-school programs in science and engineering, thanks to a $250,000 grant from Google to the Michigan Engineering Zone, a makerspace project of the University of Michigan College of Engineering.
The nearly 48,000-student school district is working with the MEZ as well as FIRST Robotics to get hundreds of students interested in pursuing STEM careers. The MEZ provides space, mentorship and tools to students as they build and test robots to compete in the FIRST Robotics competition.