A steadfast advocate for cultural values and new perspectives, this Hawaii librarian enriches the lives of her high school students and her community.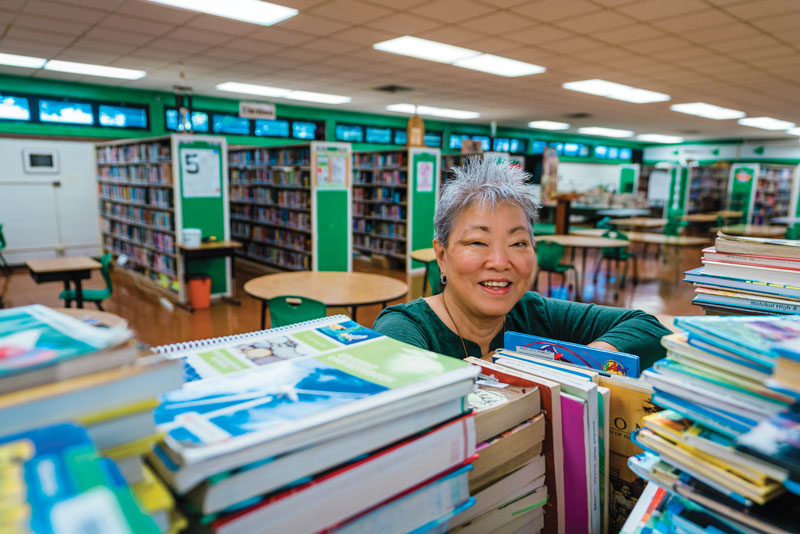 Photos By PF Bentley
Molokai, Hawaii's fifth largest island, is just 26 miles from Oahu, but its way of living is worlds apart. In some ways, the remote island can be defined by what it doesn't have: traffic lights, big box stores, movie theaters, or a comprehensive system of libraries throughout its schools and community.
But that definition misses much of what makes this small island such a special place for its residents. People naturally band together, learning how to use their strengths to help one another. Diane Mokuau is a shining example of that. She's the librarian at Molokai High School, but that doesn't begin to explain what she does.
"Nobody gets to do one…