Throughout the pandemic, Amanda Jones brought the world to her students. In person or virtually, her library is a hub of exploration.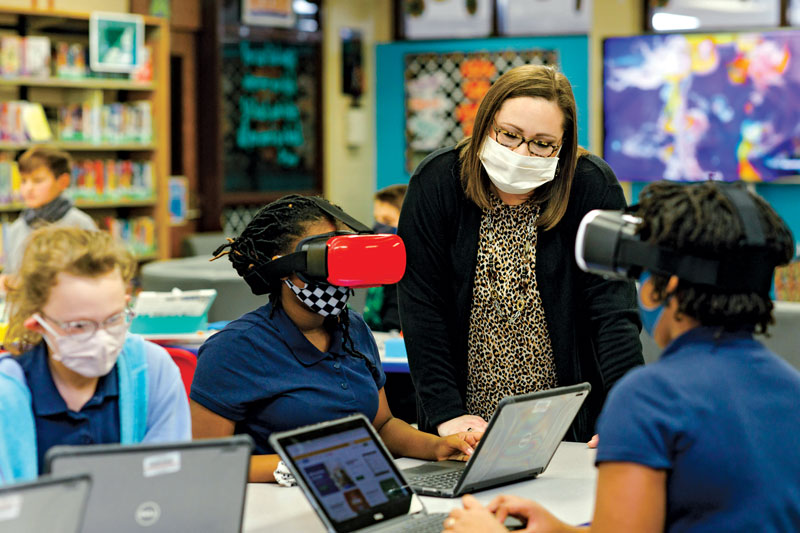 Photos by Kathryn and Travis Photography
Amanda Jones's library at Live Oak Middle School is typically a hive of activity. Pre-COVID, students buzzed in, did STEM activities in the makerspace, met with one another, took out books, and completed homework assignments. And in a corner painted yellow, there was an actual beehive.
With holes drilled in the wall leading to an internal courtyard, Jones set up a spot where bees could fly through tubes and students could study everything from pollination to hexagons to how Egyptians used honey medicinally.
But all those activities halted in March 2020, when the coronavirus stopped in-person education at the school, located in Denham Springs, LA, a…