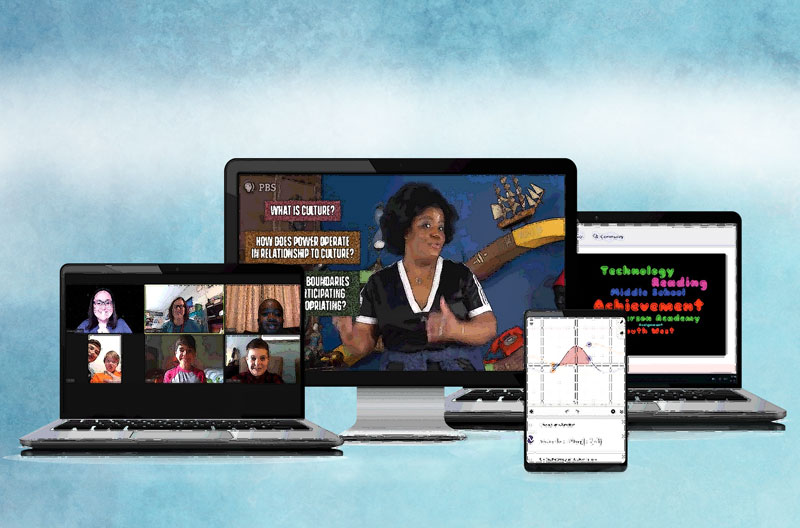 Screen images via (from left): Amanda Jones; Nearpod; Desmos; K.C. Boyd (using Word It Out).
What's the Zoom breakout room balance? Are student cameras on? How many questions are in the chat? Such now-routine questions illustrate education's rapid-fire transformation since the pandemic started. Teaching in libraries and classrooms looks different, whether educators are talking to a grid of students' faces on-screen or a half-filled classroom with students sitting behind Plexiglas barriers, six feet apart.
Regardless of how school is being conducted, librarians have been striving to innovate in order to reach all students. What tech and teaching methods best keep students engaged and on track?
"I think all teachers are really experiencing challenges with how to meet the needs of various learners," says Todd Burleson, fifth and sixth grade…