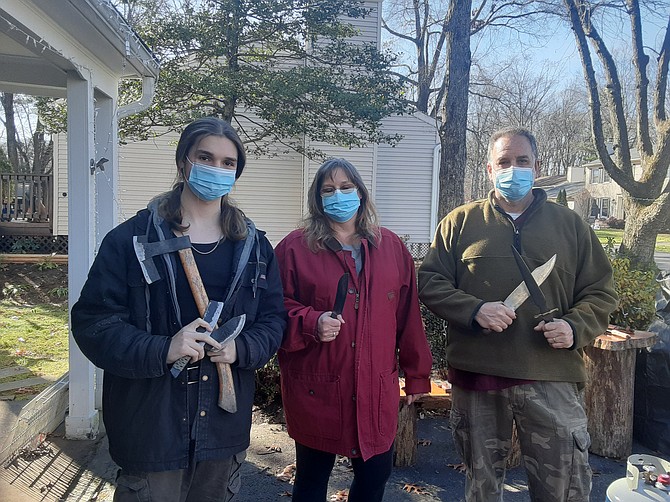 Photo by Mike Salmon.
This holiday season, the Coplon family gathers around the fire pit, heating red-hot steel and pounding it on the anvil, creating an assortment of
knives and blades as part of their new hobby of blacksmithing. It started out from a reality television show called "Hell's Fire," and has now turned into a Boy Scout badge, an understanding of forged steel and a new appreciation for a craft that doesn't get much attention.
"I find it therapeutic," said Noah Coplon, a junior at Robinson High School who is honing his skills making knives, tools and a spear with the forging operation they've set up in the driveway. All this is done…