APPLETON, Wis. — No two cars were alike at Appleton's Pierce Park recently. Each one was designed and built by kids (sometimes with a little help) using upcycled materials. The children, and some parents, worked their brains while having fun.
Einstein's Sandbox, a mobile creativity lab, spent the summer bringing problem-solving projects to children in Oshkosh, Appleton, and Green Bay.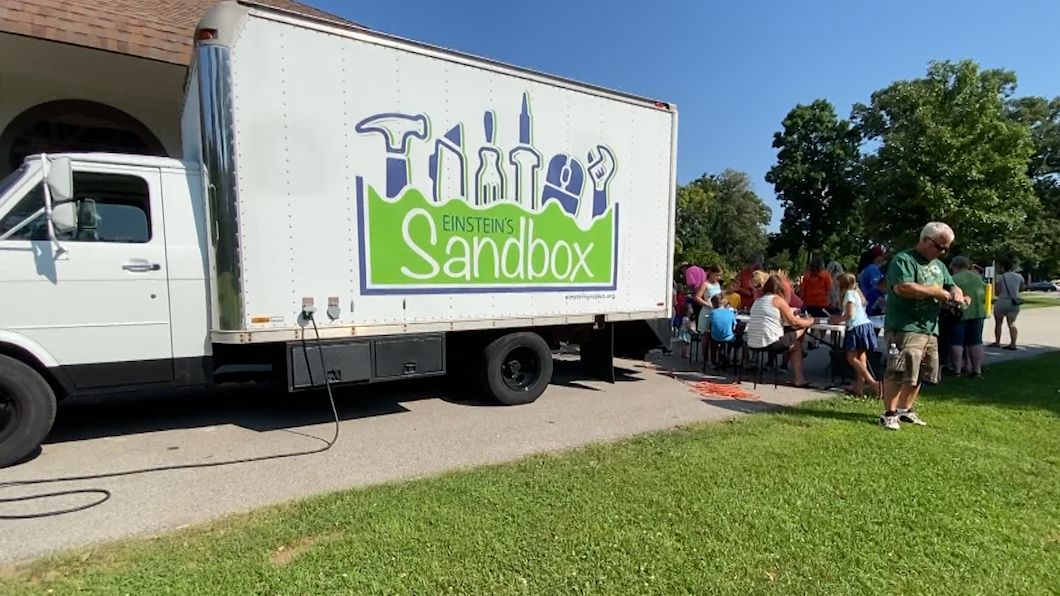 "We really didn't know what it was," said Nick Lauer of Appleton. "We thought it was a literal sandbox."
Lauer brought his 3 children to the 'Sandbox' where they built cars from scratch then test drove them down ramps.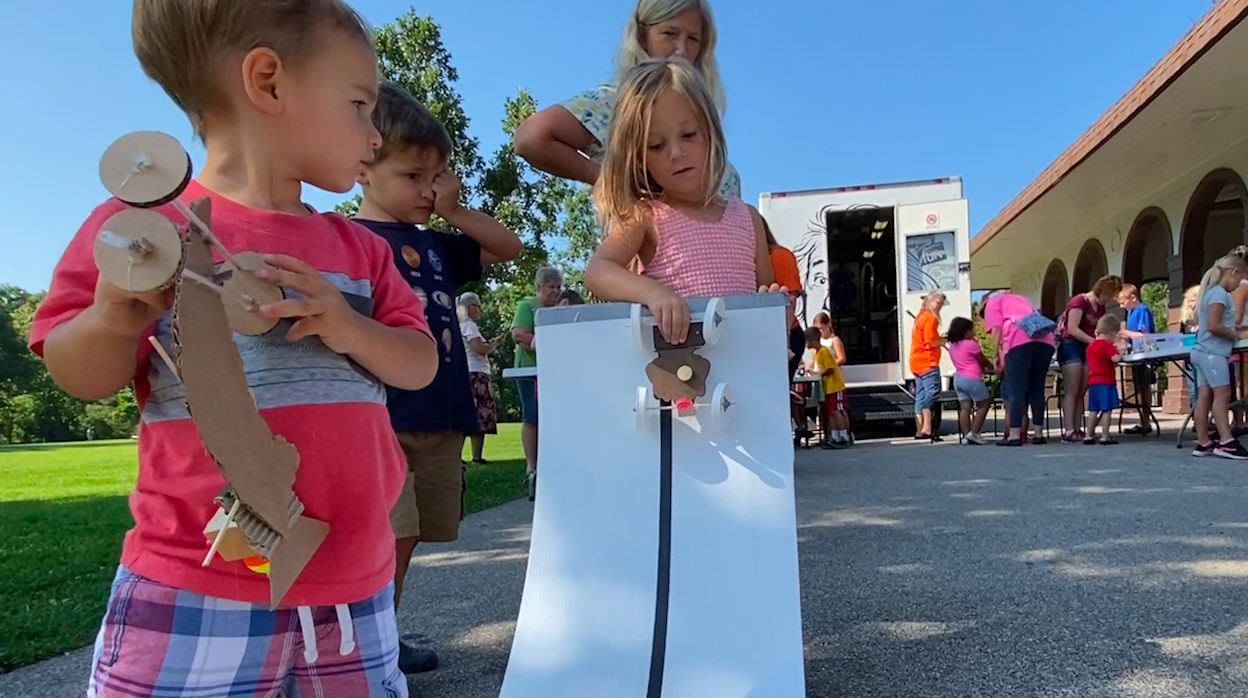 "This is…