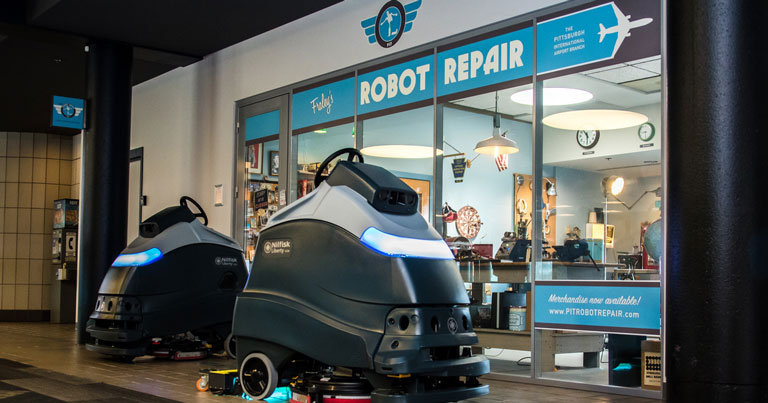 Pittsburgh International Airport (PIT) has become the first US airport to use autonomous robots with ultraviolet light technology for cleaning.
The robots are being rolled-out in partnership with Pittsburgh-based Carnegie Robotics, as part of the airport's strategy to use innovation from the region's tech community to tackle the challenges brought by COVID-19.
The partnership is part of an airport-wide strategy to deploy technology solutions and multi-layered cleaning processes to enhance the health and safety of the travelling public. The UV technology is designed to kill microbes in high-traffic areas, increasing cleanliness and helping to restore confidence in travelling.
"The health and safety of airport staff and the travelling public are always the top…