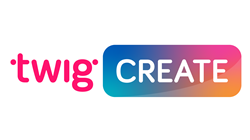 At a time when plans to eradicate learning loss are of utmost priority, Twig Create motivates and encourages students to engage with challenging texts and literacy for life.

SANTA CRUZ, Calif. (PRWEB)
March 11, 2021
Education multimedia company Twig Education today announced the launch of Twig Create, a multimedia makerspace for English Language Arts knowledge building and language development. Twig Create gives students in Grades 3-8 the opportunity to use their voices and creativity in reading, writing, listening, and speaking to produce multimedia projects using video, text, audio, and source documents.
"The pandemic has shed light on the need for student agency and inclusion, along with…