Want to count down to Christmas in style with your own handmade advent calendar?
Sandra Landolt is running workshops for resourceful Kiwis of all ages to create their own stand-alone interactive advent calendar.
Based at Re:Maker Space at Our Place in Willow St, the workshops will be run on Wednesday evenings, Saturdays and at any other time that groups of people can come together with Sandra and other volunteer tutors.
The advent calendar consists of a wooden tree with 24 sewn bags hanging from the branches, each one numbered.
"People can come in and make the bags, make the tree, or make both. Or order a finished advent tree," says Sandra.
"They can learn to sew and make the tree with wood. Bring the kids."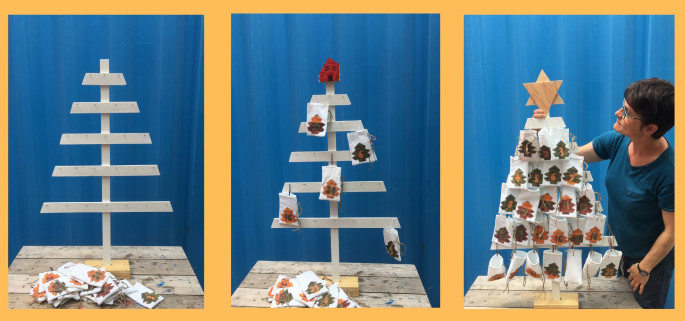 Sandra is an art teacher at Matua Primary School and is using space in one of the Our Place containers for woodwork projects. She is a…