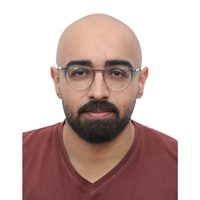 By Naman Arora

A leading private school in Bahrain has been relying on its leadership's unique experience during the SARS outbreak to guide its parents and students during the Covid-19 pandemic.
The American School of Bahrain's (ASB) founding director Dave McMaster took over the helm of the Canadian International School of Hong Kong from 2002 to 2014 just as an epidemic of Severe Acute Respiratory Syndrome (SARS) broke out in the country, lasting till 2004.
Sixteen years later, with the opening of the ASB on the horizon, Dave leaned on his experience during the SARS outbreak at the school when communicating with parents and ensuring a safe environment for students at the campus.
"One of the most significant lessons I learned during…