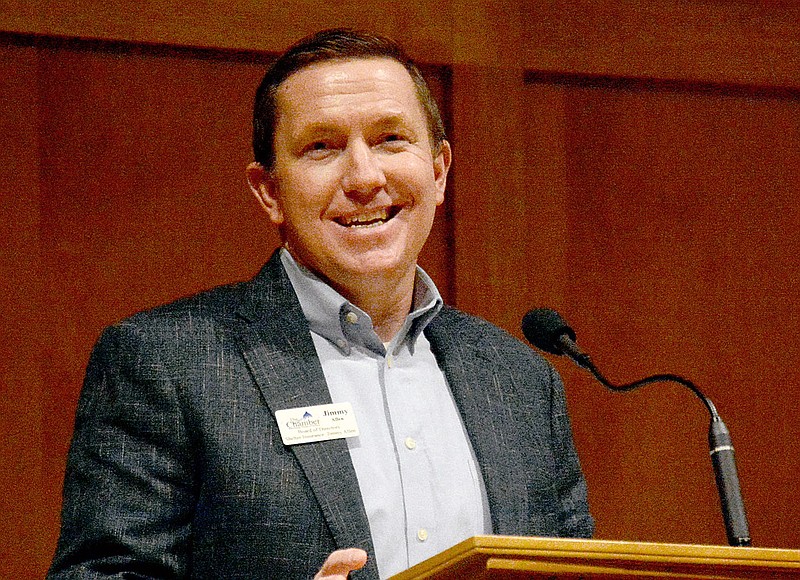 Janelle Jessen/Herald-Leader
Jimmy Allen, incoming Chamber Board Chair, speaks during the 91st annual Siloam Springs Chamber of Commerce Banquet on Tuesday.
Siloam Springs Chamber of Commerce celebrated its 91st annual banquet, which was also its first hybrid event, on Tuesday.
The banquet took place with social distancing and safety measures in place at John Brown University's Simmons Great Hall and was also streamed live online for those who would rather attend virtually.
Pioneer Citizens Craig Taylor and John and Kathy Turner were honored during the evening.
In addition, Katie Rennard was presented with the Outstanding Civic Leadership Award. The award, for people who represent all things Siloam Springs, is typically presented at a roast and toast in the fall, but the presentation was postponed because of the covid-19 pandemic.
Outgoing board chair James Barnett passed the…