Remote learning—and finding a new book—is more fun as educators get creative and add a personal flair with their Bitmoji libraries and classrooms.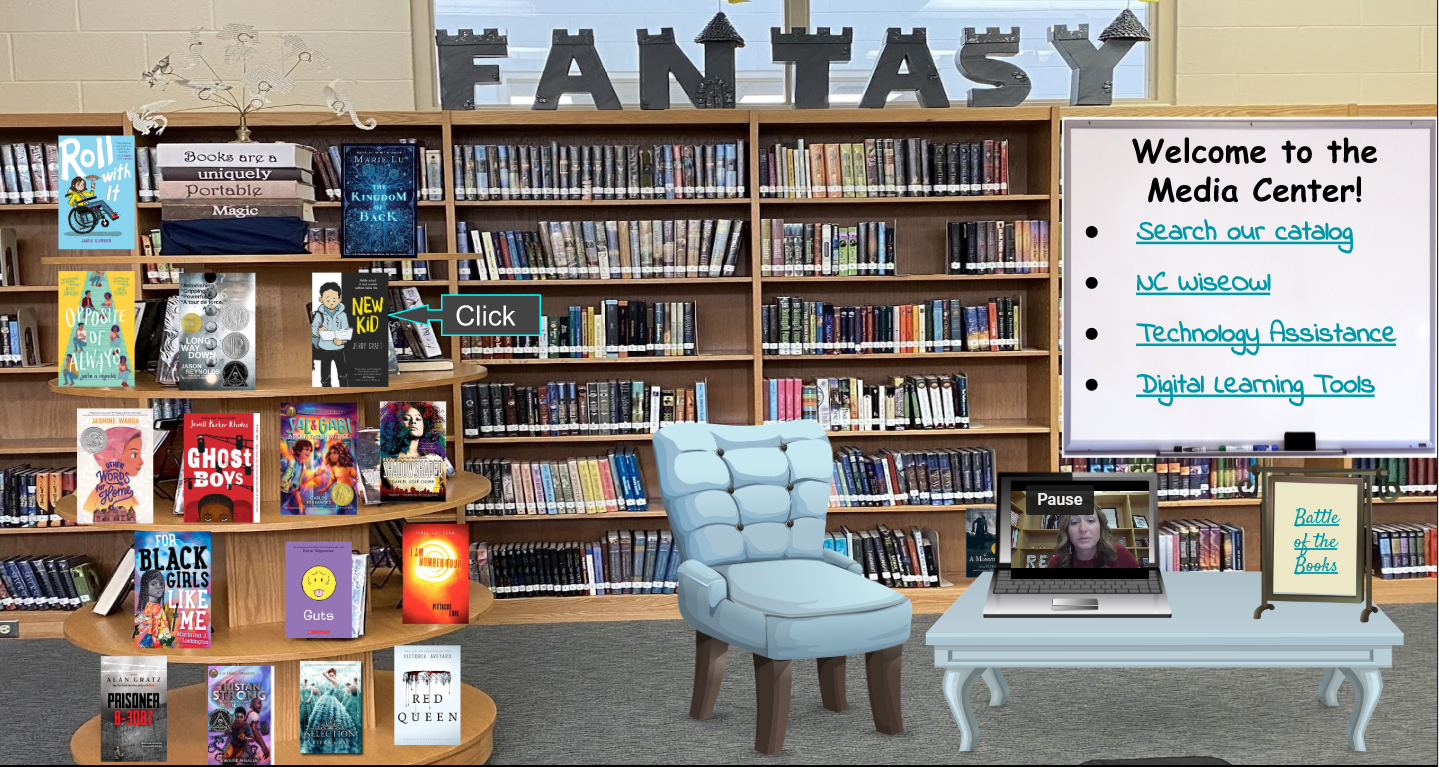 Angel Murdock's Holly Grove Middle School virtual library
As the school year gets into full swing, educators across the country are adjusting to radically different learning environments. With millions of kids learning from home and on screens, many teachers and librarians are embracing new ways to c onnect virtually with their students. Educators are creating Bitmoji and interactive classrooms, and also developing virtual classroom libraries to ensure students are able to access books digitally and are able to read from home.
Even in places where students are attending school in person five days a week, kids are coming into libraries less often, and there are limits on how students…