One year ago this week, schools were shuttered and public libraries closed their doors to patrons. The K-12 world pivoted to distance learning. It would be for two weeks, many thought. But soon, it was clear, it would be a little longer. In what previously seemed unthinkable, graduation ceremonies were canceled, made virtual or drive-thru, and reopening was postponed until fall.
Now it has been 12 months, with one upended school year blending into the next. Many public school buildings remain closed or are open to only part of the school community each day.
Throughout it all, school librarians have assisted staff, adjusted their lessons, and adapted where needed. SLJ checked in with school librarians around the country to ask what they have learned, if priorities have changed, whether the job itself has changed, and what they see for the future.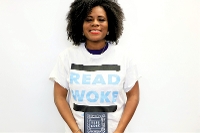 CICELY…