A
new public high school opens in Whatcom County on September 7 for grades 9 and
10 at the Bellis Fair Mall. Whatcom Intergenerational High School
secured a 15-year lease at the 9,200-square-foot location in the Macy's wing.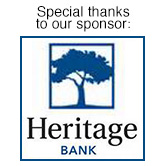 The school provides a unique alternative to traditional high schools by offering students the flexibility to personalize their education with hands-on interactive learning through four tenants.
Phenomenon-Based Learning
Phenomenon-based learning focuses on subjects students are passionate and curious about that intersect with real-world community issues. Students gain relevant skills that apply to their field of interest to map out their own individualized learning style.
Critical Literacy
In an overly saturated information age, students learn to observe published works (including news and social media) and perspectives through a critical…