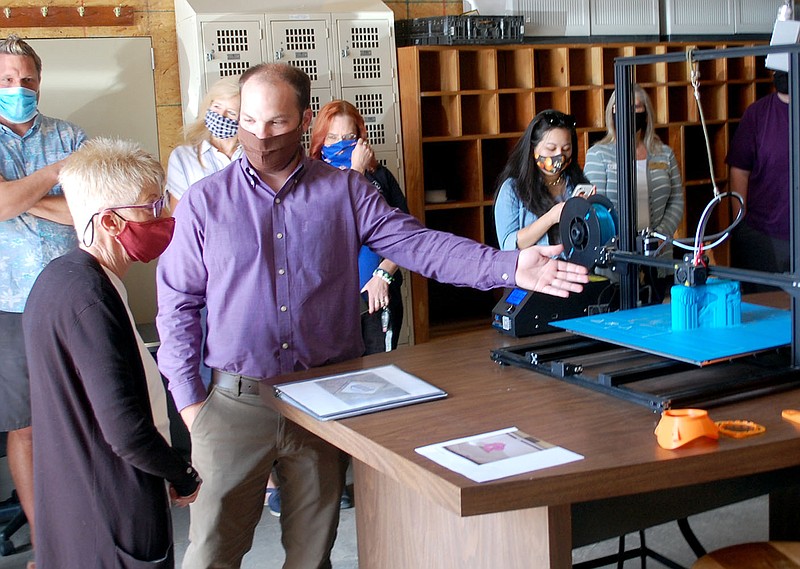 Janelle Jessen/Herald-Leader
Nathan Reed (right), vice president of the Siloam Springs Chamber of Commerce, shows City Director Carol Smiley the 3D printer in the Chamber's new maker space during the grand opening on Monday.

SILOAM SPRINGS — Siloam Springs Chamber of Commerce celebrated the opening of its new maker space Monday.
The space includes a 3-D printer, plasma cutter, laser cutter, CNC router, banner maker, 26 computers and a fully stocked woodworking shop and is in the chamber building's warehouse space.
It's open to the community and will provide people with a place to create and innovate.
"I'm incredibly excited about the opening of our maker space and I'm confident that it will be a place where people's imagination and ideas become a reality," said Arthur Hulbert, chamber president and CEO. "I'm very thankful for the collective effort of the city, our many…