Rochester Institute of Technology's students, faculty, and staff are starting a new academic year during a continuing global pandemic.
But that's not stopping the momentum of student enrollment and success, research, fundraising, and building projects designed to make RIT even better.
That was just part of the message RIT President David Munson told the university community Friday at his annual President's Address in Ingle Auditorium.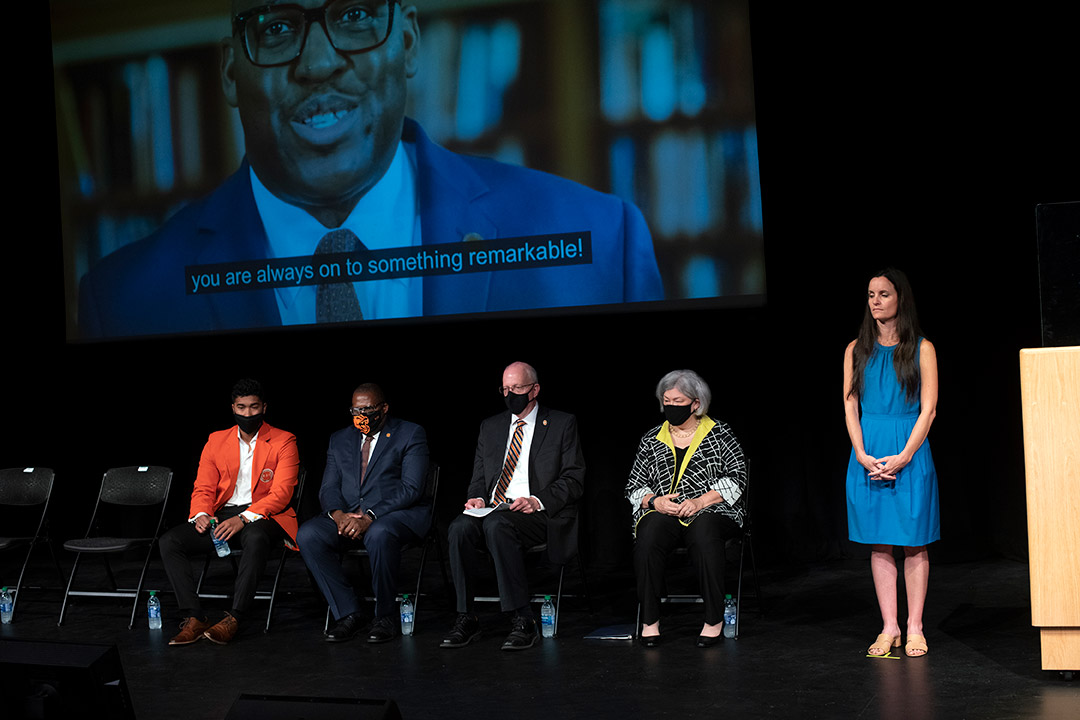 ‌
A. Sue Weisler
Munson began by thanking RIT staff and faculty for their work during the pandemic since March 2020, by keeping campus safe and for their flexibility and creativity…