NEWS | FEATURES | PREVIEWS | EVENTS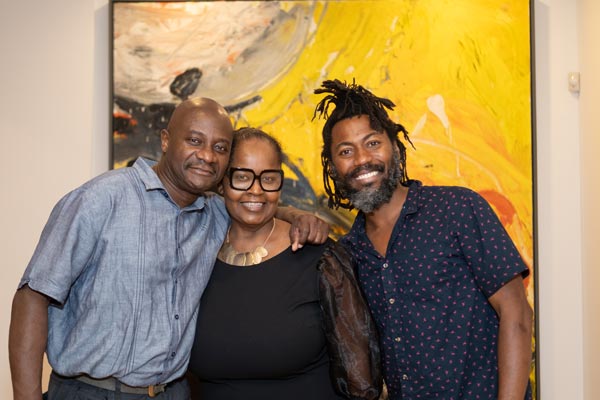 (NEWARK, NJ) — The Newark Museum of Art acquired Legally Right on August 3, 2021.  It a large-scale piece by abstract painter Mashell Black, who is the first artist to be represented by Akwaaba Gallery in Newark, the city's only Black-owned commercial gallery.
The acquisition confirms Black's status as a New Jersey artist whose work has lasting value and importance both locally and internationally, said Tricia Laughlin Bloom, the museum's Curator of American Art. The painting, which is eight-feet in length, is an exciting addition to the museum's collection, she said.
"Legally Right is a wonderfully expressive piece, very much of this cultural moment but also capturing the sweep of history. There is nothing quite like it in the museum,'' said Bloom. "We are always looking for new works to activate our…