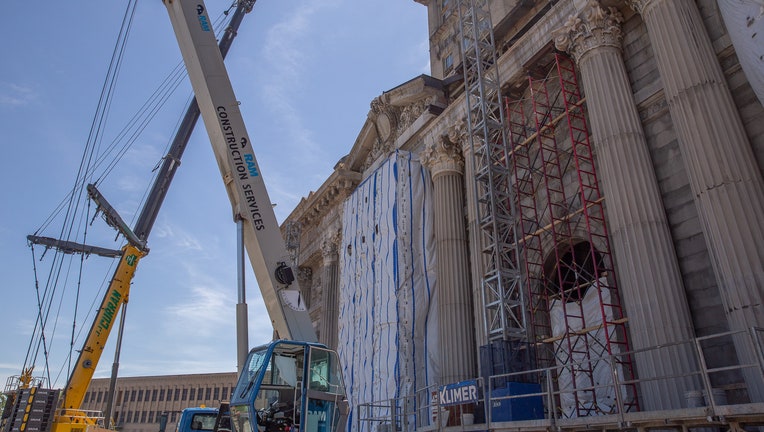 DETROIT (FOX 2) – In June 2018, Ford Motor Co. announced that it was the new owner of Michigan Central Station.
The building had been vacant for 30 years when Ford shared the news and immediately got to work restoring the historic Detroit train depot.
The first phase entailed winterizing MCS. Over the decades it was empty, the building filled with water numerous times and suffered extensive water damage. The building was also stabilized. During phase two, the mechanical and electrical systems were replaced and exterior masonry was restored. Phase three, the final phase of the project, involves finishing and restoring the interior of Michigan Central.
PHOTOS: Crews discover artifacts while restoring train depot
That final phase is currently in progress, with work expected…