Campus 3D Printers Help Protect Local Healthcare Workers
Muhlenberg staff and faculty are responding to a critical need by utilizing campus technology to produce protective equipment.

By:



Sara Vigneri



 Thursday, April 9, 2020 08:34 AM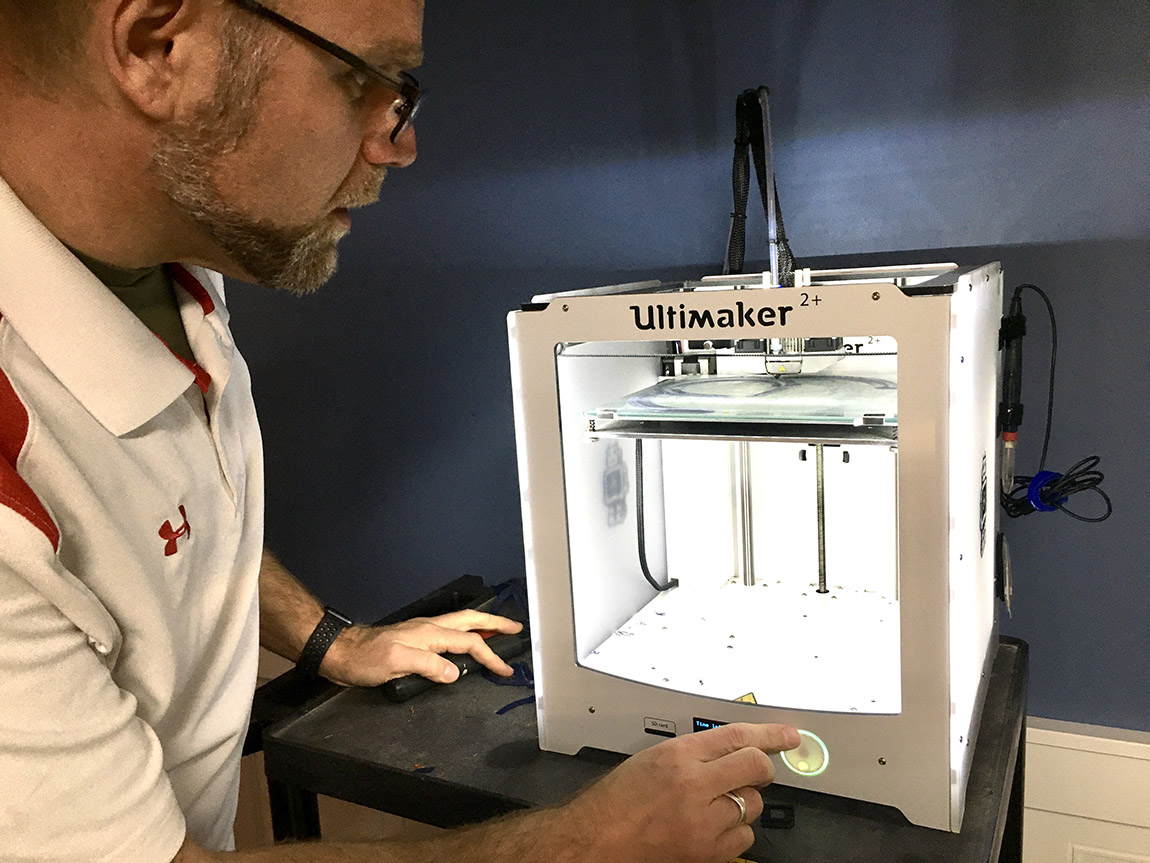 Director of Instructional Technology & Media Services Tom Sciarrino assembles 3D-printed masks for local healthcare workers.
Lehigh Valley Health Network (LVHN) recently put out a call for help asking local colleges and universities to 3D print plastic face shield headbands for hospital workers treating COVID-19 patients. Rita Chesterton, director of the College's innovation & entrepreneurship program, began organizing a Muhlenberg team to respond, starting with the 3D printer that is normally housed in the campus's makerspace.
"LVHN has a crew of staff members and volunteers that are creating the face shield…